Aignstadl snack bar in Flachau
A cosy place to stop for refreshments in Flachau/Reitdorf
Find a comfortable place to sit in our Aignstadl snack bar in Flachau, where you can enjoy both a marvellous view and delicacies such as a traditional, hearty "Brettljause" (cold platter), down-to-earth cooking and pizzas fresh from the oven.  
In addition, our Aignstadl snack bar-restaurant in Flachau represents the perfect location for celebrations of all kinds. Would you like to celebrate your birthday, a company celebration, a school graduation celebration, a christening or a wedding here? We are happy to accommodate you! Our traditional lodge is ideal for all kinds of celebrations and festivities, and provides space for up to 55 people. We are happy to compile a special menu tailored to your requirements.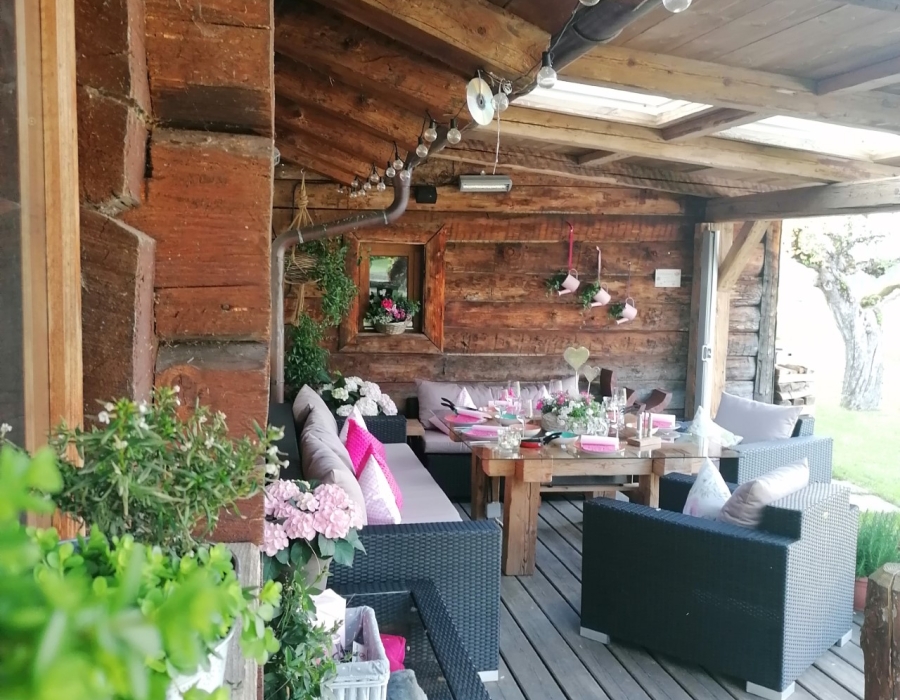 A comfortable lounge & a snug garden for guests
Or simply come and visit us, to spend a cosy evening in a lodge or a BBQ celebration in the garden for guests here at the Aignstadl in Flachau. Our team is happy to pamper you with regional specialities.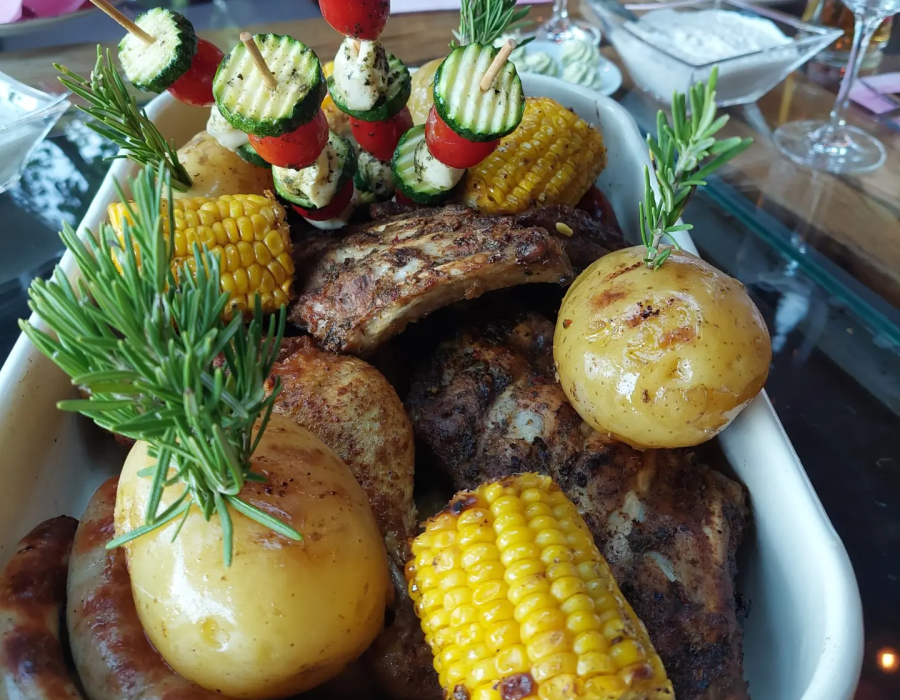 Every Thursday is BBQ evening!
Whilst the children tire themselves out on the playground, our master BBQ chef prepares pork neck steaks, ribs, chicken drumsticks and bratwurst sausages for you. We also serve crunchy-fresh salads. You can enjoy your meal in the snug garden for guests.
We kindly ask that you reserve places in advance or phone to discuss your celebration meal under the following telephone numbers: 0664/1533861 or 0664/8761209 - Thank you!